< Back
Why You Shouldn't Pass up on Playing Golf This Season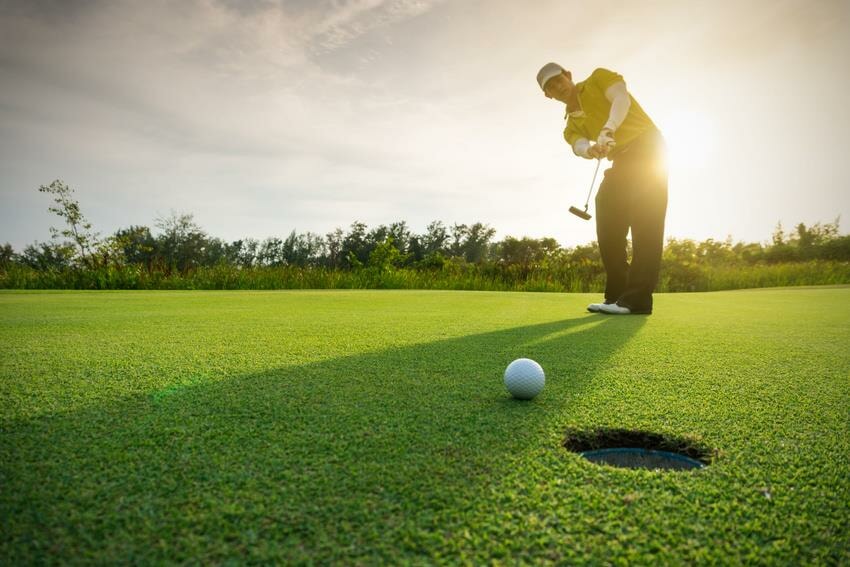 It's almost February and the beginning of spring is getting closer. If you're into outdoor activities and enjoy getting some sun and fresh air, consider a round of golf on a public or private golf course.
According to Statista as of 2019, over 24.3 million people participated in golf within the United States. Whether you enjoy the affordability of a public golf course or prefer the amenities and exclusiveness of a private golf course, the game is accessible to most people.
Many people play golf for a number of reasons. Let's discuss what makes golf such a wonderful sport to participate in.
1. The Affordability of Getting Started
Golf isn't a sport that costs much to get equipped to play. While a top-of-the-line set of clubs could run you thousands of dollars, most find that they can get a starter set relatively cheap. All-in-One boxed sets can be found for under $150.
2. The Ease of Finding a Great Course to Play
Golf has increased in popularity dramatically over the past 15 to 20 years. It's never been easier to find a wonderful public or private golf course. Public ones tend to be more affordable per round or for a season pass. They also can be a bit crowded. Private courses can be less crowded and taken care of better. However, memberships can cost more than on a public course.
3. Golf Is a Great Sport for Your Health
Golf is a healthy sport. If you walk the course instead of using a golf cart, you get a lot of walking in during a round. You can enjoy the fresh air while playing. It is also good for stretching and twisting your body when swinging the clubs. Golf is a sport that is low-impact and can be played by people of all ages, including children and the elderly.
4. Golf Is Very Goal-Driven and Motivating
The nature of scoring in golf lends itself to being competitive. Whether it's you against your opponent or just trying to achieve a personal best, one can get very into golf. It's a thinking person's game. Strategy and math can very much come into play on almost any shot.
Visit a golf course or driving range this season. Participating in golf is fun, challenging, and good for your health. We hope to see you there!