In This Section ▾

BOARD OF DIRECTORS
President
Chris Wheeler

Vice President
Karen Dodge

Secretary
JoAnne Vicidomini

Treasurer
Linda Scalley

Directors
Eileen Bray
Peggy Dodge
Mary Karas
Patti McNeiley


Wildcat Run Charitable Foundation, Inc.
Your donation dollars at work!
Based on our 2019 contributions we were able to gift Wings of Shelter a check for $40,000!!
You will be interested to know that the newest resident is a16 year old girl who was locked in her room for two years with only oatmeal and peanut butter sandwiches to eat.
All things considered, she is doing well, working on getting enrolled in virtual school, and is happy to learn she may have a snack whenever she is hungry!!
To those of you not familiar with Wings of Shelter, their mission is:
"To rescue, restore, educate and prevent trafficking and child sexual slavery."
Thank you as always for your generosity!
Due to the fact that our 2020 Wildcat Cares 4 Kids golf outing was canceled, the Board wanted to honor our commitment to pull raffle ticket winners. So as we begin to celebrate Memorial Day weekend, we got together with the help of Robert DiBiase and President Chris Wheeler to select the names. We wish all of our generous supporters a happy holiday and offer our congratulations to all of the winners!!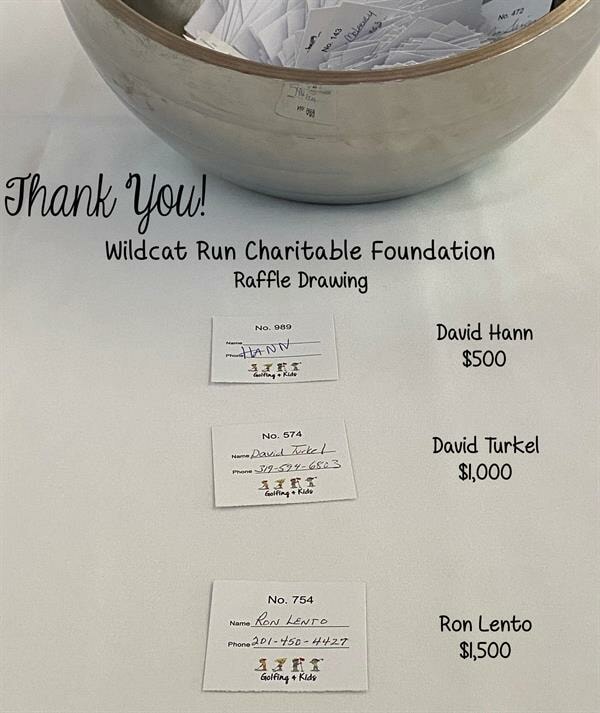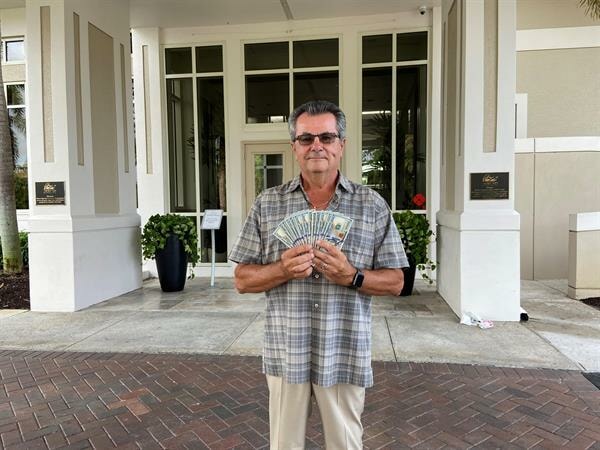 Congratulations to our lucky Raffle winner Ron Lento! Nothing like $1500 to make your day!